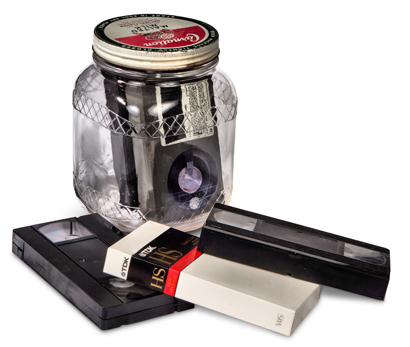 Videotapes have been in use for a long time. A few decades ago, they felt like a novel, cutting-edge technology that let you capture precious moments and replay the footage later on. Reminiscing over old home movies is always fun, especially when the whole family is present. What a sweet memory it is to remember your kids' first steps and words! Then there are movies jam-packed with giggles, your kids' antics, and even some of your own that were caught on camera.
Are such videos not worth their weight in gold, in your opinion? Most definitely! From your favorite childhood movies to the family home movies you watch together, those VHS cassettes can bring back a lot of wonderful memories.
VHS tapes are no longer relevant due to advancements in technology. Since the last VHS player was produced in 2016, the most recent blockbusters have not been released on VHS. The era of the tape has passed with the advent of DVDs and Blu-rays.
Although that is the case, what are you supposed to do with all the cassettes you have piled up in storage?
Continue reading

"Benefits Of Converting VHS To DVDs"