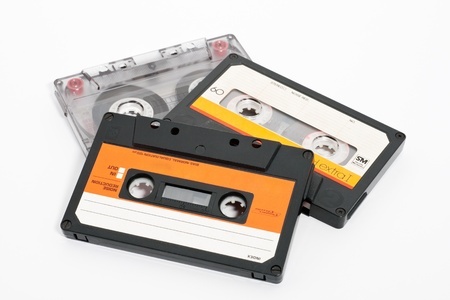 It is impossible to put a price on your memories and the video, film and audio that has captured special moments in your life are simply priceless. Keeping them current and usable is difficult given the constant technology changes and upgrades. Fortunately, you can now transfer all of your film, video and audio to easily accessible digital format without breaking the bank. Two Squares is Minnesota's media conversion experts, providing outstanding service to local customers as well as those who mail their outdated media to us for conversion.
Leading Media Conversion Company, Brooklyn Park, MN
Two Squares Film and Video Transfer Services is one of the most extensive and highly experienced in the state of Minnesota. We have the ability to convert most types of consumer film and video and audio to digital format that can be preserved and enjoyed for years to come. All magnetic video tapes go through our thorough rejuvenation process which ensures the best possible outcome if your tape is more than 10-15 years old. We strongly recommend that you do not watch your video tapes before taking them through this process. Without properly dehydrating, your tape can be damaged and you can potentially damage the tapes and their devices.
Another process that separates us from the rest of our competition is our use of a Time Base Corrector (TBC). All video tape formats are routed through TBCs before being converted to digital to create the best possible signal to capture. Even if your tapes are no longer working at home, Two Squares has the experience and equipment to give you the best possible chance of recovering the best possible quality.
The Two Squares Team: Dedicated, Experienced, Passionate and Professional
The bottom line is that our technicians will do whatever it takes to transfer your old and outdated film, video and audio to a current, digital format that will keep your photos, videos and audiotapes safe for years to come. Our team has years of experience and is passionate about their work. We are dedicated to providing you with the highest quality conversion work in the business, whether you are in the Brooklyn Park, MN area, or you have chosen to mail us to your media for conversion from a different location. So, take steps now to protect your valuable old photos, film and other footage. Contact Two Squares today (1-763-400-4510 phone; info@twosquares.com email) to find out more about our services and to get started.