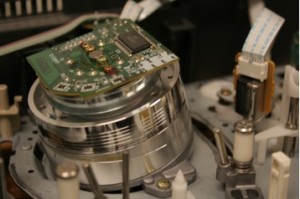 Your old home movies are precious and, as technology moves ahead and the quality of your home movies improve, your older and some of your all-time favorite home movies need to be transferred to current technology so that you can continue to enjoy them! Two Squares, a media preservation company founded in 2010, can help you protect and preserve those special memories for a lifetime. Our team has developed processes and cutting edge technology to ensure you can get the highest quality media conversion at the lowest possible price. We are a fast growing, customer centered media conversion company in the Minneapolis, MN area, serving both the consumer customers as well as small to large business customers, including photographers and videographers who are looking to preserve their media legacies.
What Makes Two Squares Unique?
As a local company, you will find that Two Squares is very willing to work with you to achieve your desired outcome. our customer service is one of the most important tenets of our business and we attribute much of our growth to repeat customers and word of mouth referrals.
In addition to our great customer service model, Two Squares also offers state of the art technology for the transfer and preserve your precious videos and photographs. One of the most important components allowing us to do this for you is time based correction. There is nothing worse that transferring your media, getting it home and realizing that you cannot see it display your screen. Time Base Correction (TBC) has historically been used to stabilize video signals in order to allow them to be mixed with other video signals in a studio. So, older or lower quality video sources such as tape based VTRs and VCRs will get additional frame buffering so that the signal timing and stability are guaranteed. What does this mean for you? Well, it means that you will be able to view your videos in the best quality and picture possible. Time Base Correction is a critical part of analog video transfer services and we use it in each of our jobs to ensure the highest quality transfer and the satisfaction of our customers.
Two Square's Comprehensive Conversion Services
Two Square can transfer just about any media to either DVD or hard drive including:
VHS Tapes
Betamax Cassette (Beta)
8mm Film
Studio Tapes
Camcorder Tapes
Audio Cassette Tapes
Reel to Reel
Vinyl Records
Photos
Negatives
And much more!
We can transfer your family's favorite special moments to a current format that you can keep and enjoy for years to come. If you have questions or would like to talk to our team about your unique needs, call us today at 1-(763) 400-4510 or email us info@twosquares.com.