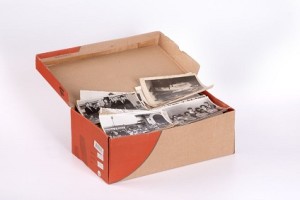 If you have a group of photos that you have been thinking about making into a photo album or photo book, but just simply have not had the time to compile all of it, you are not alone. Pictures accumulate over the years and become disorganized, and literally get buried in piles of everyday life. It takes a long time to organize the photos, navigate the computer/scanner/printer software and it still may not turn out just right. Why not leave this process to a professional group that can actually put your photos into a format that you and your family can enjoy for years to come? The photo conversion experts at Two Square in Minnesota can convert all of your paper and/or digital prints into a single DVD that you can play and enjoy over and over.   And, you might be surprised to find that the cost for this help is extremely reasonable.
Multiple Options for Photo to DVD Conversion
Two Squares offers two great options for converting your photos to digital DVDs or hard drive:
Standard Quality 600 dpi: This option is most cost effective and is great for photos that are in good condition. This option takes your pictures through a roller fed system which will not bend your photos like other automatic feed systems, but is still not recommended for your most fragile photos.
High Quality – 600 dpi: This system uses a flatbed scanner. Each photo is carefully placed on a glass surface and the scan head has no chance to streak a dust particle or artifacts from curled edges. Since the scanner has a top that presses onto the photo, it will lay flatter and the scanned image will not have the edge curling issues as may occur with the Standard Quality process. The quality of the digital image is a bit more crisp and color transfers a bit better, but it is more expensive.
Two Squares: Minnesota's Media Preservation Specialist
Both of these photo conversion options yield great results and you will be so happy to finally have your pictures in one place and viewable on your DVD player. This will give new meaning to family movie night! If you have questions about photo conversion or would like to talk to one of our conversation experts, call Two Squares at 1-763-400-4510. We are a local company with excellent customer service and competitive pricing that can take care of all of your media preservation needs.