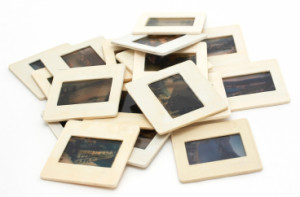 Family photos and videos are your family's personal legacy in so many ways. They connect generations and allow younger family members to feel a bond to those they may not have had the opportunity to know. Important moments are often caught on film. Baby's first steps, weddings, important performances at dance recitals and sports events, graduations, simple family interactions, the list goes on and on. Preserving these family artifacts year after year can be difficult. And as technology changes at a faster pace, keeping up with being able to view some of the videos and photographs can be difficult. Two Squares is a Minnesota media conversion company and is ready to help you conserve your precious family memories for years to come.
Our Services
There is no denying that we are now living in a digital world. Generations to come will either laugh or be baffled by the idea of film, VCRs, and cassette tapes. In addition, it is becoming increasingly difficult to access these types of media as VCRs, walkmans, and discmans, just to name a few, become obsolete. Two Squares can help transfer your "prehistoric" media in the form of video, audio, or photo to DVD or Hard Drive. Some of the media we work with includes:
Betamax Cassette
8 mm Film
Vinyl Records
Photos
Our Process
At Two Squares, we know that your photos and videos are incredibly important to you; therefore, we take conversion very serious. We will treat your belongings with great care. We use the following process for proper conversion:
Preparations- We properly clean all forms of media including magnetic media, records, and photos. Preparing or cleaning the media allows for optimal captures.
Digital Media Capture- This is the stage where your media is transferred through a computer to a server. Following the transfer, a technician carefully manages the media making any necessary edits.
Choosing Media Format- After the transfer, you can choose to receive your digital media on CD/DVD or as a digital file.
Two Squares is dedicated to providing our customers with quality conversion results. High quality is of great importance to us, so we guarantee your satisfaction. We service the Twin Cities and are located in Brooklyn Park. If you live out of the area, you can ship your media to us for conversion. Give Two Squares a call today at (763) 400-4510 to get started preserving your family memories.