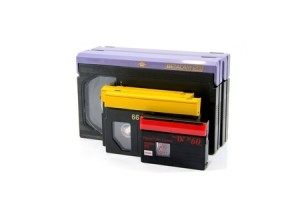 The first permanent photograph ever made was in 1822. How crazy is that? The first film ever made was in 1889. Can you imagine inventing something like that? Ingenious minds! As brilliant as these men were, we have come a long way since the 1800s. In fact, in the past 10 years, we have built a digital world filled with captivating memories that have the ability to last a lifetime. So many precious moments in history were captured in a snapshot and turned into a priceless photograph! Unfortunately, some of those captured images were lost, either ruined by accident or aged over time to be unrecognizable. Fortunately, we now have the ability to take those images and convert them into a digital database that can be kept forever! Two Squares, your St. Paul media conversion company, is here to turn your photos and videos into something you can treasure for a lifetime!
Photo/Image Scanning Services
The real point of a photograph is to preserve the moment. What a better way to do this than converting your photo into a timeless format that will last a lifetime. Our job is to preserve, restore, and digitize your past so that you can cherish it forever. We are the most premier photo slide and photo scanning service company in the state and look forward to serving you with great memories. We understand that your photos are important, so we hand clean every slide and image with a gentle release of compressed air to remove any dust particles and fingerprints. We always use lint free gloves when handling your media and we scan your photos using a flatbed scanner. While not the fastest method, it gives photo lovers the quality picture that is most deserved!
Film and Video Transfer Services
Two Squares provides affordable film and video transfer services to all of St. Paul and the surrounding areas. We have specialized equipment for the conversion and a highly trained staff that will treat your films and videos like it's their own. We can transfer almost any type of older video or film and turn them into a DVD or hard drive type of storage so that your previous moments can be watched over and over again.
So if you are ready to convert your photos and videos into something that you will undoubtedly treasure for many, many years to come, please take your memories to Two Squares today, your local St. Paul Media conversion company. Give us a call at 763-400-4510 to learn more.