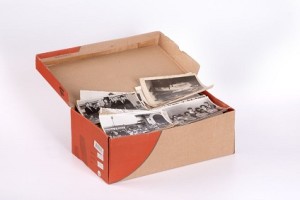 There is something about rummaging through old boxes and finding a bunch of negatives from so long ago. Many moons ago, when someone took a picture, the only way they could preserve it was to keep the negatives in a safe place. Even in the early 90s, you could even pay a little extra at the store for the negatives, along with your newly developed photos. People would say that the negatives were the only way to truly keep a beautiful photograph intact. Boy, how times have changed! The way we digitize photos to preserve them forever is unreal! If you have priceless memories on a bunch of negatives, it's time to dust off that old photo box and restore your photo collection! Two Squares, a company that provides professional conversion services, can enhance older images, digitize a negative image, and digitize photos that you may have otherwise thought were lost.
Digitize a Negative Image
Each month, Two Squares will scan and digitize photos, slides, and negatives for many customers in the Minnesota area. To restore your photo collection and digitize a negative image, it can take some time and precision. At Two Squares, we are dedicated to quality results and do our best to enhance older images to your liking. We lead the industry with our professional conversion services by finding the right equipment to complete good quality conversions. When we digitize a negative image, we take meticulous care of each negative image so that you can enjoy these images for many years to come.
Restore Photo Collection
Our process is thorough so that each and every person receives high quality professional conversion services. Each job always starts with proper cleaning of the image. We hand clean every negative with a gentle blast of compressed air to remove any dust particles or fingerprints that may be present. To ensure high quality images, the best and safest method for scanning our media is through our flatbed scanner. Once your negatives are completed and converted, you will never have to worry about fingerprints and color changes again! All you have to do is press a button and enjoy your restored photo collection!
So if you are looking to enhance older images and digitize photos, Two Squares is your best bet for professional conversion services! If you live in Minnesota, call us today and learn more at (763) 400-4510! Your negatives will thank you!