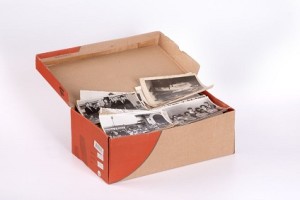 Photos are priceless. Capturing moments of your life in one little snap shot can mean so much in the future. Going through old photos can bring back joyous memories and monumental moments in your life that you'll want to look back on and remember forever. Over time, printed photos and even the negatives of photos, can deteriorate and lose their grandeur meaning. For this reason, it is so important to preserve them as best as you can. Two Squares of St. Paul, MN can make this happen for you!
Not One, BUT Two Squares
Two Squares is the premier photo slide and photo scanning service in the St. Paul, MN area. We have the ability to preserve, restore, and digitize your memories so that you can hold them close to you forever. Two squares was founded in 2010 by two retired electrical engineers. With a love for digital media, and the intricate personality of our "squares", Two Squares was created! We pride ourselves in our development process and work hard so that our customers can get the highest quality conversion at the lowest price point on the market.
Photo Scanning by Professionals who Care
Every month, our team of professionals will scan photos, slides, and negatives with tender love and care. We begin by properly cleaning your images to ensure the best quality outcome. We use compressed air to remove dust particles and fingerprints that may have collected. We also have a special solution and lint free wipes to clean harder areas of the photos so that we do not harm your beautiful images. All of our media is handled using lint free gloves and an amazing air filtration system to minimize any dust coming up onto the picture.
Photo Scanning
While there are a lot of "automated feeding system" machines on the market, at Two Squares we feel like that's not the safest and best quality method. For this reason, we use a flatbed scanner so that everyone receives the best quality possible. Once your images are converted, all of them are looked at by a technician who inspects them and makes adjustments to lighting as necessary. Once the scanning is inspected and completed, your precious memories are yours to treasure forever!
Get organized and excited to restore and revive your life's history. For more information, contact Two Squares today! If you live in the St. Paul, MN area and are ready to photo digitize your pictures, call us today at (763) 400-4510, or email us at info@twosquares.com.