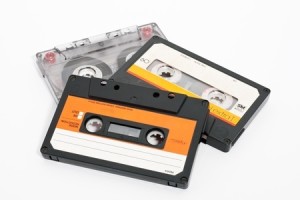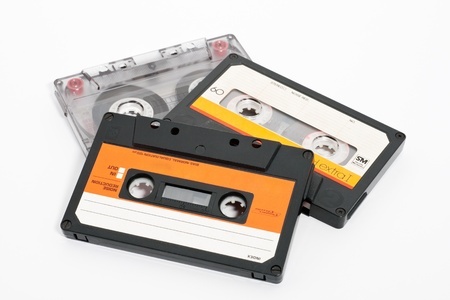 Don't you wish that there were some way to listen to audio recorded onto outdated technology? Thanks to the experts at Two Squares, Inc. located near Minneapolis, MN, Professional Audio Conversion is not only possible it is quite easy to do. We provide clients with services to Convert Cassettes to CDs. Vinyl records and reel-to-reel recordings can be converted to digital audio for convenient playback on today's technology. As industry experts, we can Restore Audio and make it sound better than the original recording. Salvage your live recordings and make them better than before with the expertise of Two Squares, Inc.
Professional Audio Conversion
You can listen to your music or voice recordings anytime you want in your car, on your smartphone or in your home. Professional Audio Conversion enables you to save and listen to analog audio without annoying background noises that were heard on the original media playback. Two Squares, Inc. can provide you with the best quality audio at an affordable price. We utilize our professional grade equipment and seasoned ears to fix audio issues and remove hissing, crackling and popping noises for a much clearer sound.
Services to Convert Cassettes to CDs
Sound restoration specialists at Two Squares, Inc. have a multi step process to Convert Cassette Tapes to CDs. Cassettes were a very common format for recording and listening to music recitals, speeches, sermons, lectures or note taking. They relied on magnetic tape to capture the sound. Though convenient at the time, cassettes do not provide the quality and clarity of a digital copy. Over time the sound quality of a cassette recording deteriorates even more. Professional digital restoration can adjust the noise situation providing you with a higher quality recording.
Post Processing Restoration
Only high quality playback equipment can provide you with the best sound quality Post Processing Restoration. A skilled audio engineer at Two Squares, Inc. utilizes high-end equipment and years of experience with digital conversion. As a result, audio from old cassettes, records and tapes can be recaptured and sound great.
Audio Digitization Specialists
Two Squares, Inc. is a Minneapolis area company that provides Professional Audio Conversion Services. You just may be amazed at the sound quality that we can achieve post processing restoration. Our services to convert Cassettes to CDs or Vinyl to MP3s utilizes the highest quality equipment for the best possible sound quality. Let us restore and preserve your special audio recordings for years of listening enjoyment.
Two Squares, Inc. – Your Media Preservation Experts! Call (763) 400-4510
Email info@twosquares.com or fill out our Online Form.