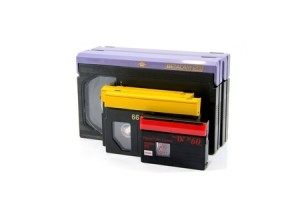 At one point in our recent history, camcorder tapes were the new hit. During the 1990's, camcorders had taken over the media market and it seemed like nearly every household had one of these devices. These camcorders were such a hit because they combined a video camera with a video recorder, all in one. For many years, camcorders used tape based recording onto videotape cassettes. With today's technology, camcorders can record digitally and even in HD. But what about all of those old memories you have stored on camcorder tape? If you live in Minnesota, you are in luck because Two Squares specializes in transferring camcorder footage to a DVD. With the help of our experienced staff, you'll be able to look back and enjoy the memories of the past thanks to our media conversion services.
Benefits of Transferring to DVD
Tape Breakdown – Camcorder tapes tend to age poorly and breakdown over time, which poses the risk of losing these priceless memories forever.
Duplication – By transferring your camcorder tape to a DVD, you have the ability to make copies of the video as frequently as you would like. Duplicating camcorder tape is not an easy task.
Rejuvenation – Our transfer to digital media allows your camcorder footage to go through a rejuvenation process that can improve the sound and quality of your memories.
Camcorder Tapes We Support
Our team is not limited to these forms of camcorder tapes, however we do support the following:
Video8
Hi8
Digital8
MiniDV
HDV-Mini-DV
VHS-C
Commitment To Customers
Without our customers, we would not have the success that we have accomplished over the years. Ensuring an easy, smooth and happy media conversion process is something that we take seriously. We ensure that all of the memories and footage you leave to us stays protected while it is in our possession. Our costs are extremely affordable, offering the lowest prices in town. You will notice an increase in quality thanks to our high end conversion preservation equipment. Lastly, customization is what we specialize in, so bring any ideas that you have our way!
So, if you are looking for media experts in Minnesota that can transfer camcorder footage to DVD's, Two Squares has you covered. Give us a call today at (763) 400-4510 to learn more about our digital media conversion services that will help preserve your memories for the future.