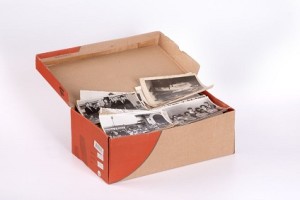 It hardly seems possible, but digital photography has only been the primary mechanism for capturing memories for a little more than a decade! So, for most of us, there are still many important family pictures in albums, in photo boxes and in frames all over the house. You may have also inherited older family pictures that are literally one of a kind of grandparents and great-grandparents and other family. Over time, these printed photos can deteriorate, lose color and fade, even if you are taking good care of them.
Convert Prints into Digital Images
You may have thought for years about making a plan to convert all of those older pictures to digital images in order to keep an electronic backup for your family, that will stand the test of time.
There are many options for scanning, organizing and restoring photos but, before you head out to Best Buy for the equipment to do it yourself, consider the following:
Flatbed Scanner: The safest method for scanning older photographs is using a flatbed scanner. While this may take longer than an automatic feeding system, it protects the photos and is less likely to damage the pictures.
Color and contrast correction: When you convert your older photos from prints to digital, you want to maximize the color and crispness of the photo as much as possible. Professional photo scanning services are going to have the capabilities to enhance and correct your digital photos, leaving them looking their best.
Extended restoration services: If your print photos have been damaged, it may be possible to restore some aspects of the print color, sharpness, etc. and a professional company has the ability to restore photos that need it.
Transfer All Of Your Precious Prints Into Lasting Digital Images
Take the leap! Two Squares can help you transfer all of your prints, negatives and slides into digital images so that you can be sure that all of your memories are protected for years to come. Our team of professionals will carefully clean the photos by hand and prep them for the scanning process. We can work with old photos and take great care to make sure that we give you the highest quality digital image. We have the latest, state of the art equipment, professionals that have been in the business for years and a commitment to our customers.
If you live in the Minneapolis, MN area, let us take this daunting project off of your hands — you will be thrilled with the final product and the knowledge that your photos have been protected and your new digital images are high quality! Call us today at 1-763-400-4510.