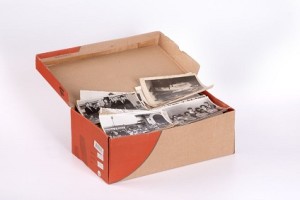 Photos capture significant moments in your life. Our photos are some of our most valuable treasures and a wonderful way to remember milestones and loved ones. Wouldn't it be great if and expert could assist you with Image Enhancement, Photo Scanning, Color Corrections and Photo Transfer? Now you can preserve your precious memories with the help of Two Squares, Inc. Our services provide a solution for St. Paul, MN families who want to restore photographic images or simply have them organized and ready for display. Our experts will carefully clean Prints, Photo Slides and Negatives. We specialize in Photo Touch Ups and Digitizing Images.
Photo Scanning Professionals
If you are like many St. Paul, MN residents you have a box of old photos saved somewhere collecting dust. When was the last time you dug out the box and enjoyed reliving moments, memories and important milestones? Photos of Weddings, Birthdays, Anniversaries, Vacations and Baby's First Steps are treasures that can be enjoyed for generations when you have them professionally scanned and digitally organized.
Image Enhancement
Over time the images lose clarity and become less vivid or vibrant. Colors will eventually fade and look unnatural. As Image Enhancement Experts, technicians at Two Squares, Inc. can evaluate your old photos to color correct and touch up images during the digitizing process. More extensive photo restoration services are available to our clients by request.
Photo Touch Ups
Do you have photos in need of retouching? Two Squares, Inc. provides Photo Touch Ups that can improve the quality and contrast of the image. We carefully clean photos to eliminate dust and fingerprints. Your photos will be inspected for color clarity, levels and contrast so that you receive the Highest Quality Image possible.
Photo Transfer Experts
In St. Paul, MN contact Two Squares, Inc. for professional Image Enhancement techniques and Photo Preservation. We are Minnesota's premiere Photo Transfer Experts. Our team provides solutions for anyone wanting to organize, restore and save memories for generations. We can handle all Photo Touch Ups and Photo Scanning for you. When needed, our experts will Color Correct and digitize images from photo slides, prints and negatives.
Go ahead and call us "Squares" we love what we do and think that you will appreciate the care that we put into preserving your special memories.
Two Squares, Inc. – Your Media Preservation Experts! Call (763) 400-4510
Email info@twosquares.com or fill out our Online Form.