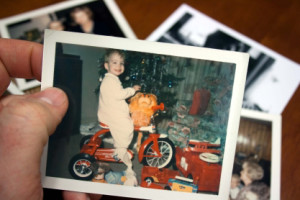 Is your attic filled with outdated audio tapes of your favorite music from the 80's, recorded VHS video of family events and old photo books documenting the early days of your family? Wondering how you can turn those aged items into media that can function today? Two Squares is a media conversion company in Minneapolis, MN that specializes in upgrading those old documented memories into functioning media suited for today's technology. Rather than letting those memories fade away, let our team preserve those events in your life so that they can live on for future decades.
The Story Behind Two Squares
In 2010, two newly retired electrical engineers decided that they would sit down and come up with a way to convert old memories into fully functioning digital media suitable for new technology. These "squares," commonly referred to as geeks, have developed the fastest growing media transfer company in Minneapolis. In search of solving a problem, Two Squares has been able to save many memories for both families and professional photographers. You simply cannot put a price on those times in life that you will never get back.
Popular Media Restoration Services:
Our Media Conversion Process
Cleaning and Preparation – To ensure that your media transfers to the new media in prime quality, it is vital that our team at Two Squares cleans and prepares your outdated media. Audio and video tapes are baked to make sure that the best quality is transferred over. Additionally our dedicated staff will hand clean your records and photos with special cleaning products.
Capturing – The next step transfers your media to our high speed server system. At this point, our technicians will review your media to ensure that the beginning, end and any breaks are transferred correctly. Photos are color adjusted to account for any wear on the memory.
Transformation – After the cleaning and capture stages, your media is ready to transfer over to an updated digital media platform. Depending on your preference, your memories can be loaded onto a CD, DVD, or media file.
Don't let those childhood memories fade away into the past. Break out those outdated items and take advantage of the media preservation services that Two Squares offers individuals in Minneapolis, MN. Give us a call today at (763) 400-4510 to learn more about our media conversion services.